TMW Maxwell (Former Maxwell House)
Latest Updates: 28th November 2023
Book Advance Showflat Appointment With Us Now (1 Day in Advance)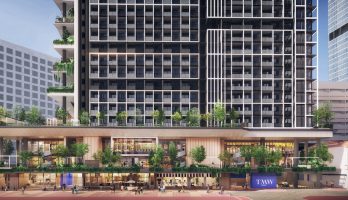 TMW Maxwell at 31 Tras Street is a highly anticipated mixed development new launch in Tanjong Pagar precinct by two award-winning developers; CEL Development and SingHaiyi as well as Chuan Investments.
It is formerly known as Maxwell House, a 13-storey commercial development with 145 strata units. The joint-venture partners had bagged the site via collective sales in May 2021 at a price of $276.8 million.
With a plot ratio of at least 5.6 and gross floor area of 234,000 sqft, the land cost of TMW Maxwell is around $1,603 per square foot per plot ratio (psf ppr). Being a mixed development, the commercial component consists of up to 20% of the total gross floor area while the residential component comprises of 324 units ranging from studio to 2 bedroom Dual Key.
CEL Development (CEL) is a property development and investment arm which is wholly-owned by Chip Eng Seng Corporation Ltd, a publicly listed firm in Singapore Exchange (SGX) since 1999.
Over the past decades, CEL has established itself as one of the fastest rising name in Singapore, Australia and Vietnam with expertise in areas such as property investment and development, as well as construction.
SingHaiyi Group is also listed on SGX previously but had since been privatised in January 2022. It is another fast growing company in recent years and well-diversified into areas such as property development, investment and management services.
The group success is largely driven by their philosophy in "Building Excellent For Generations" by placing strong emphasis of striving to be a trustworthy brand and towards a sustainable growing business.
Collectively, the JV partners have past and present track records such as Kopar at Newton, Parc Clematis, The Gazania, The Lilium, Parc Komo, Park Colonial, Grandeur Park Residences, High Park Residences and many more.
With a land cost of $1,603 psf ppr, the breakeven cost of this mixed development is approximately $2,500 psf. TMW Maxwell pricing is estimated to start from $3200psf.
TMW Maxwell is located at 20 Maxwell Road, a prime location under Downtown Core Planning area of Core Central Region (CCR), in District 2. It is less than 200 meters from Maxwell MRT station (TE 18), which is under Thomson-East Coast Line (TEL) and started operation in November 2022.
At the same time, TMW Maxwell is also less than four minutes' walk away from Tanjong Pagar MRT station (EW 15) and six minutes' walk to Telok Ayer MRT station (DT 18). Both are East-West Line and Downtown Line respectively.
Due to its close proximity to 3 different MRT lines, future residents of TMW Maxwell get to enjoy ease of commuting and greater connectivity to other part of Singapore.
Thanks to the CBD's Incentive Scheme by Urban Redevelopment Authority (URA) announced in 2019, the developers are able to increase the gross floor area by more than 25% with an increase of plot ratio from 4.3 to 5.6 the least.
This scheme is critical in a way to rejuvenate the Central Business District in the near future, to encourage more developers to redevelop older buildings to be more vibrant during the night. This is in line to the vision of the authority to transform this district into a live, work and play precinct.
Surrounded by row of shophouses along Tras Street, Duxton hill and Keong Saik Road that are famous for dining and entertainment, as well as two famous food centre; Maxwell Food Centre and Amoy Street Food Centre, TMW Maxwell Singapore is a food paradise with plenty of famous stalls and F&B outlets that easily attracts plenty of followers from all over Singapore during the weekends.
In terms of amenities for your grocery needs, NTUC FairPrice at Tanjong Pagar Plaza and Cold Storage at ICON Village are both less than 5 minutes' walk away from TMW Maxwell Singapore.
School wise, Cantonment Primary School is within 1 kilometre from this mixed-development for parents to enroll their children into their early phase education.
Lastly, in terms of accessibility to major expressways, Marine Coastal Expressway (MCE), Ayer Rajah Expressway (AYE) and Central Expressway (CTE) are within reach from TMW Maxwell and less than 5 minutes' drive away via various major arterial road.
If you are keen to explore all nearby amenities, you can take reference from our TMW Maxwell location map here.
Our beautiful TMW Maxwell showflat is not located on actual site due to site restriction.
Instead, it is located off-site is by purely by appointment basis only.
Why showflat appointment is by appointment only? Since the start of pandemic, most of the developers in Singapore had decided to remove all duty personnel at the showflat to reduce the virus spread.
Therefore, we no longer have any personnel stationing at the showflat to entertain walk-in. Due to this policy in order to be inline with the authority, all showflat viewing request is based on appointment basis with one day notice in advance.
In order to view TMW Maxwell showroom, there are two options for this. First, you can call our appointment hotline directly at +65 6100 1116 between 10am to 6pm daily to book an appointment.
Secondly, you can fill up our booking form online in this official portal. Within a few clicks, you are able to choose your preferred appointment date and time easily. Once submitted, our professionally-trained salesperson will be contacting you in less than an hour to confirm the booking.
You are highly recommended to avoid booking appointment via various portals to avoid any confusion.
We can understand that buying a brand new development from developer can be stressful and confusing at times. This is due to the various cooling measures implemented over the years in Singapore.
However, with the help of our dedicated appointed salesperson, rest assured that you will be given the best advice based on your current situation and provide you with the best available solutions.
Another plus point of buying from developers in Singapore is there is NO COMMISSION payable by the buyers, unlike resale properties when you need to pay commission to the agents.
Once the VVIP previews sales is over, our balance units chart of TMW Maxwell will be updated periodically. It is not real time and hence all interested parties are encouraged to call our hotline at +65 6100 1116 to verify the price of the unit of your interest.
As for reservation of units over the phone, the maximum holding duration is 2 hours with full documentation submitted to the developer prior to your arrival. However, noted that this is subject to management approval and is based on case-by-case basis only.
A Historic District for Foodies as well as Live, Work and Play
Located in Singapore's Downtown Planning area in District 2, Core Central Region, TMW Maxwell is a rare 99-year mixed development that comprises of commercial and residential component. It is slated to launch in the first half of 2023.
This brand-new development is situated at 31 Tras Street, right next to the famous Maxwell Food Centre and consists of 324 residential units with a mixed of commercial components such as retails, F&B and offices.
As for unit types, TMW Maxwell condo consists of various layout ranging from 1-bedroom to 4-bedroom to suit for bigger families. It promised to be investor-friendly too by having more 2-bedroom units within the development, which is proven to enjoy higher rental yield in this vicinity.
Amenities wise, Tanjong Pagar precinct is famous in Singapore of having a rich mix of heritage during the British colony era and our current modern skyscrapers within the Central Business District.
In this area, you can find various conservation shophouses that houses various popular Michelin-starred restaurants with their renowned culinary skills.
However, if such restaurants are not your kind of preference, there are three affordable food centres within TMW Maxwell that serves popular local meals that can fulfilled your daily needs. They are Maxwell Food Centre, Tanjong Pagar Market and Food Centre and Amoy Street Food Centre.
Here are some additional fun facts. Tanjong Pagar is also a famous area in Singapore with many Korean expatriates congregating in this precinct. This is the main reason why there are so many Korean restaurants lining up along Tanjong Pagar Road!
As for shopping wise, 100AM Mall at Amara Hotel, Guoco Tower, Icon Village and International Plaza are within proximity to TMW Maxwell condo. In these malls, you can explore many hidden boutique shops, cafes, and galleries which are a rare find in Singapore.
For school enrollment, neighborhood primary school such is Cantonment Primary School is less that 1km from TMW Maxwell mixed development. Future education within this precinct includes CHIJ Kellock School, which is less than 2km away.
For future residents having their own transportation, TMW Maxwell is situated near to various arterial road. These roads can easily connect them to three expressways within less than 10 minutes.
They are Ayer Rajah Expressway (AYE), Central Expressway (CTE) and Marine Coastal Expressway (MCE).
All interested buyers can view and download our TMW Maxwell e-brochure and TMW Maxwell floor plan to explore further the convenience of city living in this district.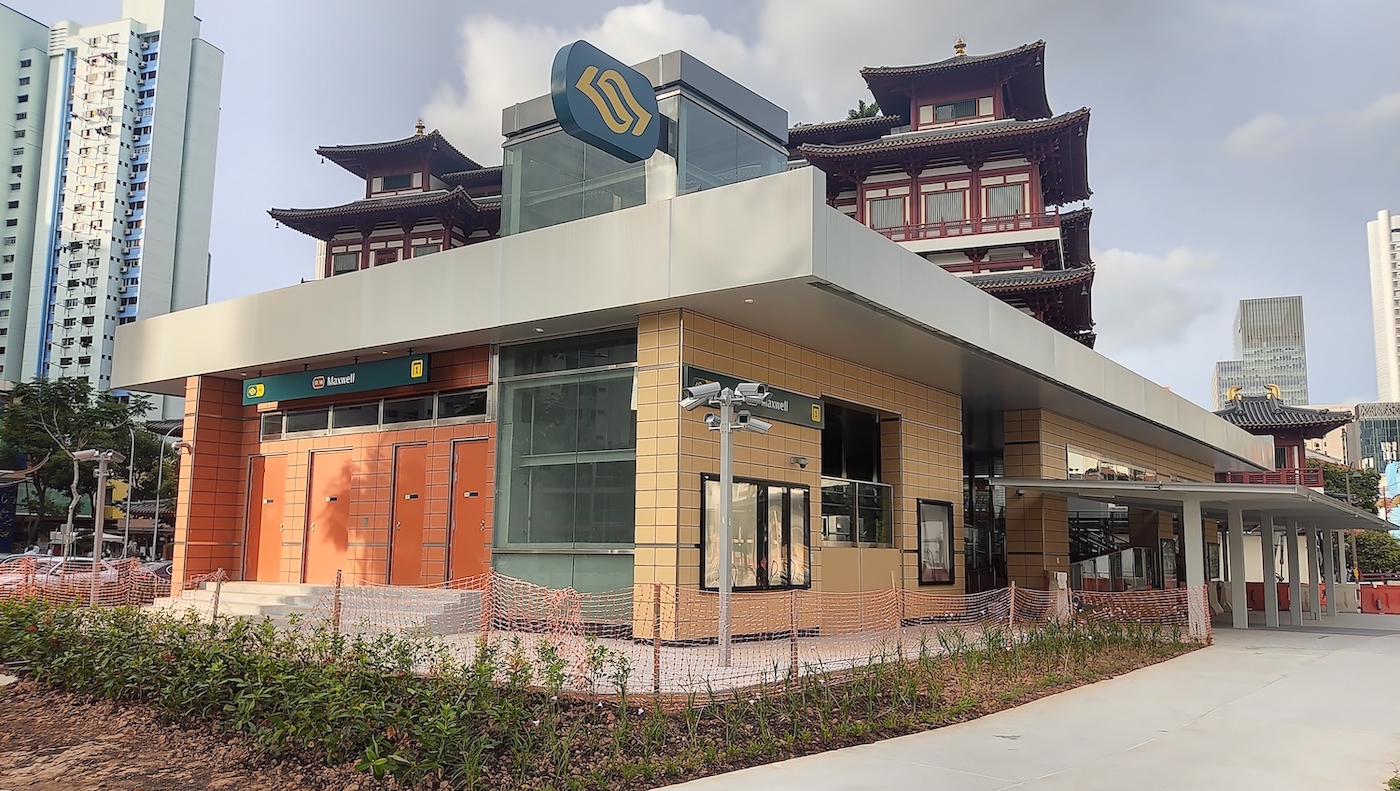 Maxwell MRT Station (TE 18)
Maxwell MRT Station is a Mass Rapid Transit (MRT) station located in the central area of Singapore right next to the famous Maxwell Food Centre and across the road from TMW Maxwell.
It is named after the nearby Maxwell Road, and is located near several important historical and cultural landmarks, such as Buddha Tooth Relic Temple & Museum, the Sri Mariamman Temple and the Chinatown Heritage Center.
Maxwell MRT is part of Thomson-East Coast Line (TEL). It was supposed to open in Year 2021 but was delay till November 2022 due to the pandemic.
The station is surrounded by a vibrant and bustling neighborhood, with a variety of shops, restaurants, and other amenities within walking distance. This makes it a convenient location for residents and visitors alike, as they can easily access both the MRT network and the wider area.
Overall, Maxwell MRT Station plays an important role in the city's public transportation system, providing efficient and convenient access to the central area of Singapore for thousands of commuters and tourists every day. It is also provide great convenience to the future residents of TMW Maxwell condo.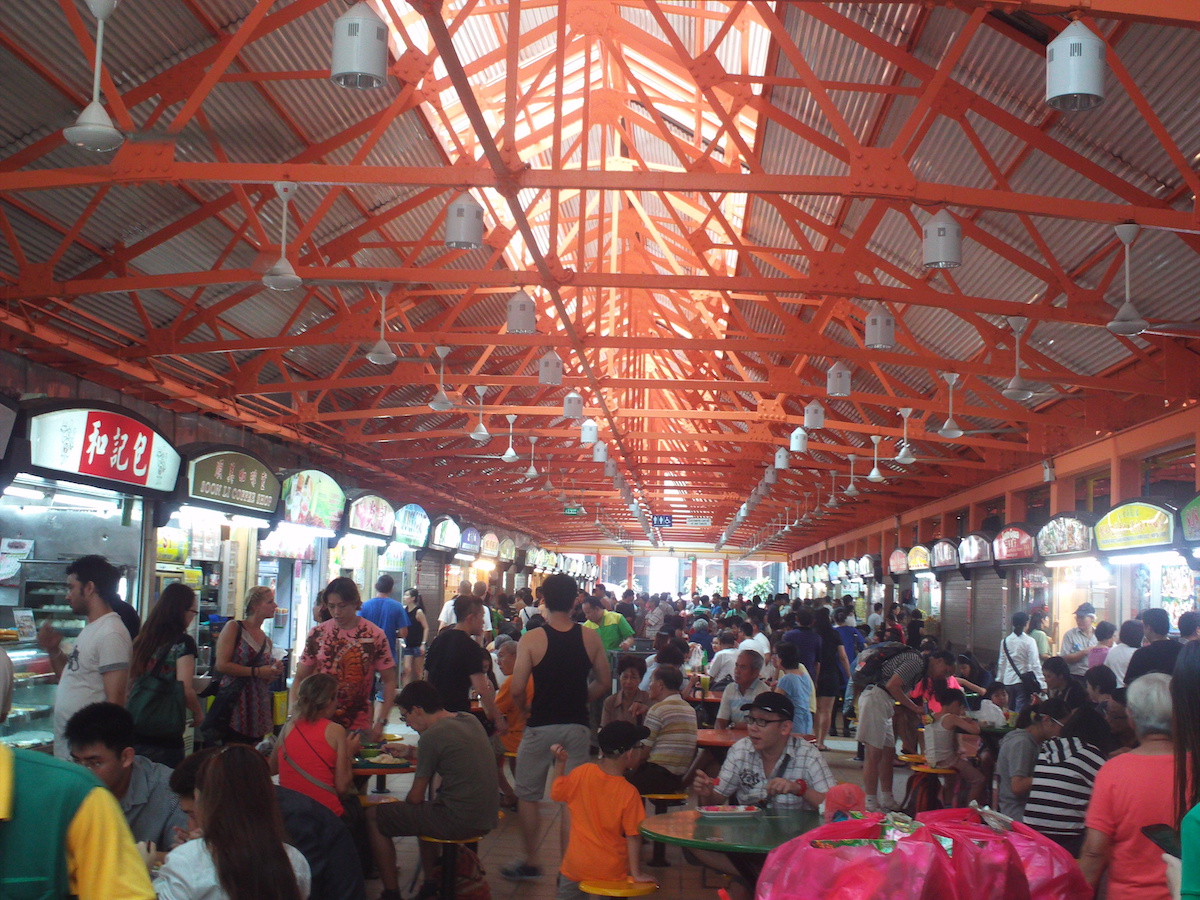 Maxwell Food Centre is a famous hawker centre located in the Chinatown area of Singapore and across the road of TMW Maxwell Singapore. It is known for its street food stalls, which offer a diverse range of local and regional cuisine.
The hawker centre is housed in a historic building, which has been restored and updated to provide a clean, comfortable, and convenient dining experience.
Maxwell Food Centre is a popular destination for both locals and tourists, and is a great place to sample the delicious street food that Singapore is famous for.
With over 40 food stalls, there is a wide variety of cuisine on offer, including local dishes like chicken rice, noodles, and seafood, as well as regional specialties like Indian-Muslim food, Chinese porridge, and Fuzhou-style oyster cakes.
In addition to its food, it is also known for its bustling atmosphere and vibrant community. It is a popular gathering place for friends and family, and is a great place to socialize and enjoy a meal together.
Overall, Maxwell Food Centre is a must-visit destination for anyone interested in trying the best street food that Singapore has to offer. Whether you're a local or a tourist, you're sure to enjoy the delicious food, lively atmosphere, and historic charm of this popular hawker centre.